What We Do
Camino offers a wide range of services, including but not limited to, general healthcare, behavioral therapy, upward mobility, professional development, and education.
latest publication
Annual Report 2022
"As I reflect on last year, I am renewed in my commitment to the Camino mission, and as I look to the future, I am filled with great hope. As we start the year 2023, we are embarking on our 25th year of serving Latino communities, and we have never been stronger and more prepared to fulfill our mission of equipping people to live healthy, hopeful, and productive lives! I believe that the future is Latino. So, in continuing to serve the Latino community, I know that we are investing in a future filled with hope, hard work, and mucho sabor." -Rusty Price CEO
Read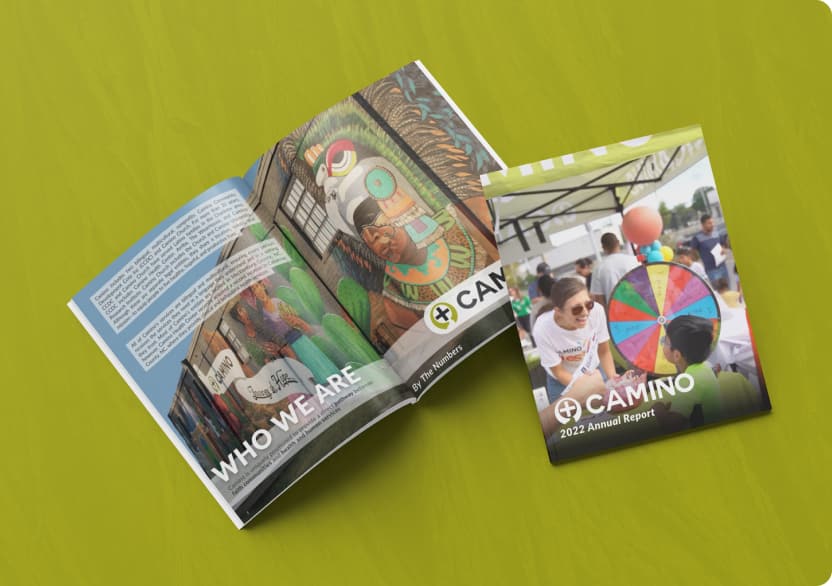 Our Services
All of Camino's services are bilingual and multicultural, ensuring every person receives what they need in a language they understand and in a setting they trust.
Welcome to Camino
About Us
For 25 years Camino has been an integral part of the Charlotte community, taking steps to enhance the lives Latinos across the state of North Carolina. We offer a variety of services that seek to give people the tools to live healthy, hopeful and productive lives. Click the link below to read more about our history and founder.
Find Out More