Descargo de responsabilidad: este blog no está disponible en español
Mental Health Awareness Month may have been a few months ago, but at Camino Health Center, mental health is a year round focus. One of the ways we equip those to live healthy lives is through our behavioral health program, Camino Contigo. This program offers individual and group therapy sessions, and peer support services from licensed professionals. Ron Clark is the Camino Contigo Community Services Manager, and is a Peer Support Specialist.
As Camino Health Center's initiative to grow in the Charlotte area, Clark is hosting WRAP (Wellness Recovery Action Plan) training classes. Camino University (Camino U) will assist Clark with the sessions. Camino U is our learning platform that provides opportunities for professionals seeking to learn more about serving a multicultural community. These workshops aim to teach anyone how to improve their quality of life while also decreasing and preventing unwanted or troubling feelings and behaviors.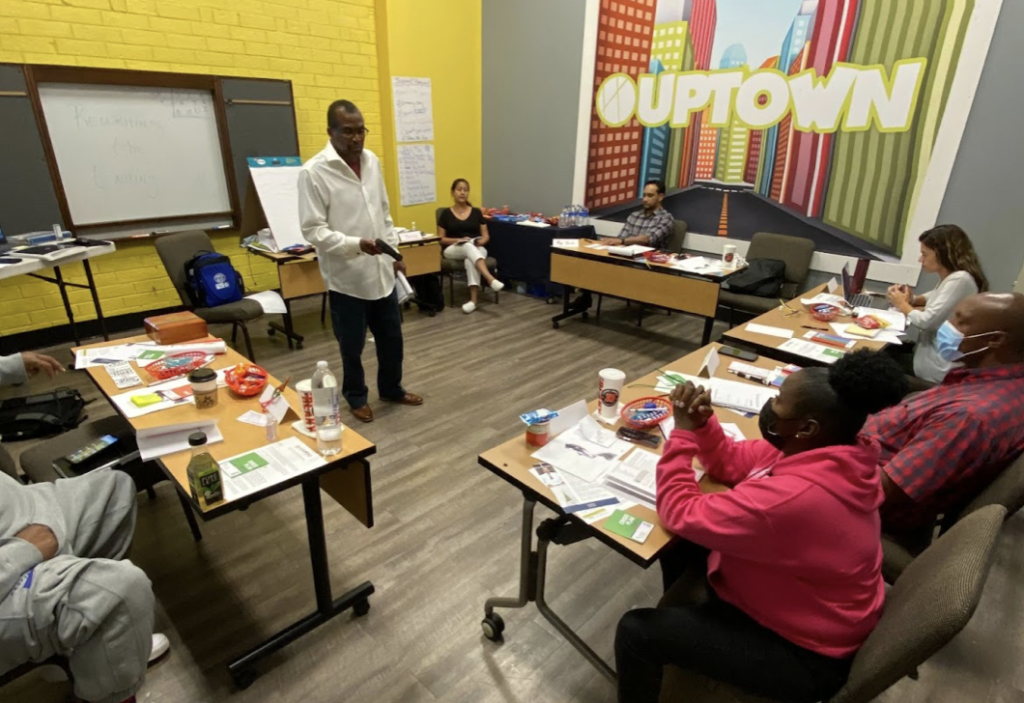 "This is a very interactive training session. We're going to have participants write their triggers down, early warning signs and write down ways to overcome them called the "toolbox." The toolbox is showing people how they can use skills like journaling, exercising, calling a friend, faith-based devotionals for those from religious backgrounds, to help them put a plan in place to overcome any bad behaviors in their life. This is for anybody struggling, not just those with addictions to substances like alcohol or drugs," Clark said.
Clark is in long-term recovery from a substance use disorder and uses the WRAP process in his daily life. "It helps me and keeps me balanced, but it also reminds me that I have the power to rewrite my own ending and take control of my life and take personal responsibility," Clark said. Along with being a North Carolina Certified Peer Support Facilitator, he is also a QPR Suicide Preventative Instructor, along with his WRAP Facilitator Certification.
For more information about future WRAP sessions, please contact Ron Clark: ronald@camino.org To learn more about Camino Contigo and all the program offers visit https://caminohealthcenter.com/contigo/.