Descargo de responsabilidad: este blog no está disponible en español
The holidays can inspire feelings of joy and thankfulness. Unfortunately for some people, this time of year can invoke emotions of loneliness, stress, and anxiety. The medical community refers to this phenomenon as the "holiday blues".
"For those that are separated from their families, it is possible that they may be feeling a heightened sense of loneliness and sadness. For some, this season may exacerbate various mental health challenges such as depression," Camino Health Center's Director of Behavioral Health Operations, Heather Waters, said.
In a survey conducted by the National Alliance on Mental Illness (NAMI), 64 % of people surveyed reported being affected by holiday depression. The study also found that financial, emotional, and physical stress are all triggers for those with a mental illness during the holiday season.
At Camino Health Center one of the ways we help those struggling with mental health is through our behavioral health program, Camino Contigo. Contigo in Spanish means "with you", and the goal of this program is to walk step by step with people who need our support. Camino Contigo offers Group and Individual Therapy along with Peer Support Services from therapists who evaluate, diagnose, and treat a variety of diagnoses. Camino Contigo also uses their Social Navigation program to help identify the needs of each individual and "navigate" them to the right services. The Social Navigator ensures that the person served has access to necessary services such as mental health, employment, housing, transportation, and anything else they might need. The assigned Social Navigator also checks in with the person served on a daily or weekly basis to ensure their needs are met.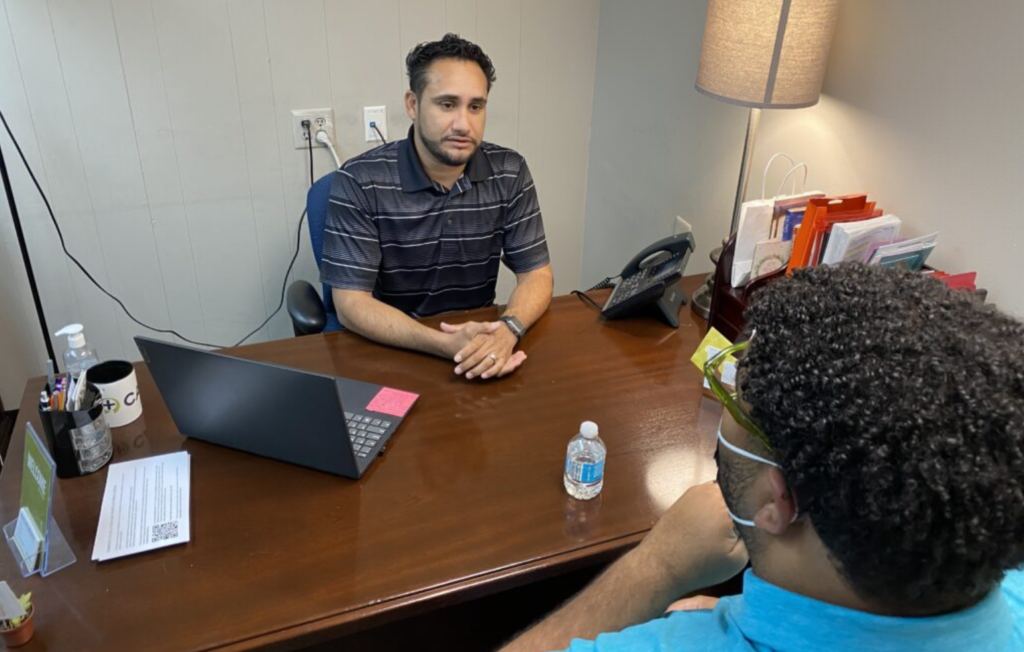 "It is incredibly important to remember that there are multiple resources out there to support those experiencing mental health challenges and that people don't have to navigate these challenges alone," Waters said.
Heather Waters, Camino Health Center's Director of Behavioral Health Operations walks through the simple process of setting up an appointment for a first time Camino Contigo patient in the video below. To learn more about Camino Contigo and Camino Health Center click this link.
There are also other resources available. You can read about them below.
Call the National Suicide Prevention Lifeline (Lifeline) at 1-800-273-TALK (8255), or text the Crisis Text Line (text HELLO to 741741). Both services are free and available 24 hours a day, seven days a week. All calls are confidential.
For individuals that are not actively being served by Camino Health Center and are residents of Mecklenburg County, they may contact CriSys (A Sante Group) which provides 24/7 Mobile Crisis support for individuals experiencing a mental health crisis.

CriSys hotline: 704-566-3410 option 1

For individuals that are actively being served by Camino Health Center- we offer a 24/7 crisis/emergency number that is staffed by our licensed clinicians: 980-585-8424