Descargo de responsabilidad: este blog no está disponible en español
Everything in the body is connected. Every choice a person makes directly or indirectly affects another part of them and this is especially true when it comes to living a healthy lifestyle. It is important to know about the different types of health a person can struggle with and how each one affects them overall. Camino Health Center (CHC) is a place that offers different areas of support for people, equipping others to live healthy lives. It has four main departments that each specialize in a specific area of fitness, the Camino Clinic, the Camino Contigo (behavioral health programs), the Camino Vida (health and wellness program), and the Food Farmacy (food pantry). Camino offers these different services because each one is important to an individual's overall welfare.
Many people who come to CHC are visiting Camino Clinic which provides primary care services. In some cases they already realize the source of their pain is not only physical, but stems from other areas. A patient's pain could be linked to struggles with their mental health. Camino Contigo, Camino Health Center's behavioral health program, assesses mental health through group and individual therapy. A person's body could be shutting down because of the amount of stress and anxiety in their lives, which can manifest itself in the body and cause sickness. This can then bleed into Camino Vida, the health and wellness program of CHC. Someone may not be getting the nutrients they need to function at their best, which can lead to mental health struggles.
Patients who have ailments like diabetes, high blood pressure, or cholesterol, are referred to Camino Vida. Here they receive individualized nutrition and fitness plans that meet their particular needs. Camino Vida has two fitness specialists and a nutrition coordinator that work with patients one on one to improve this area of health. The Food Farmacy, Camino Health Center's food pantry works in tandem with Camino Vida. The Camino Vida staff make sure that people are incorporating the right foods into their diet. The Food Farmacy ensures they get the proper foods they need to not only live, but to thrive. They provide food to the community thanks to a partnership with Loaves and Fishes.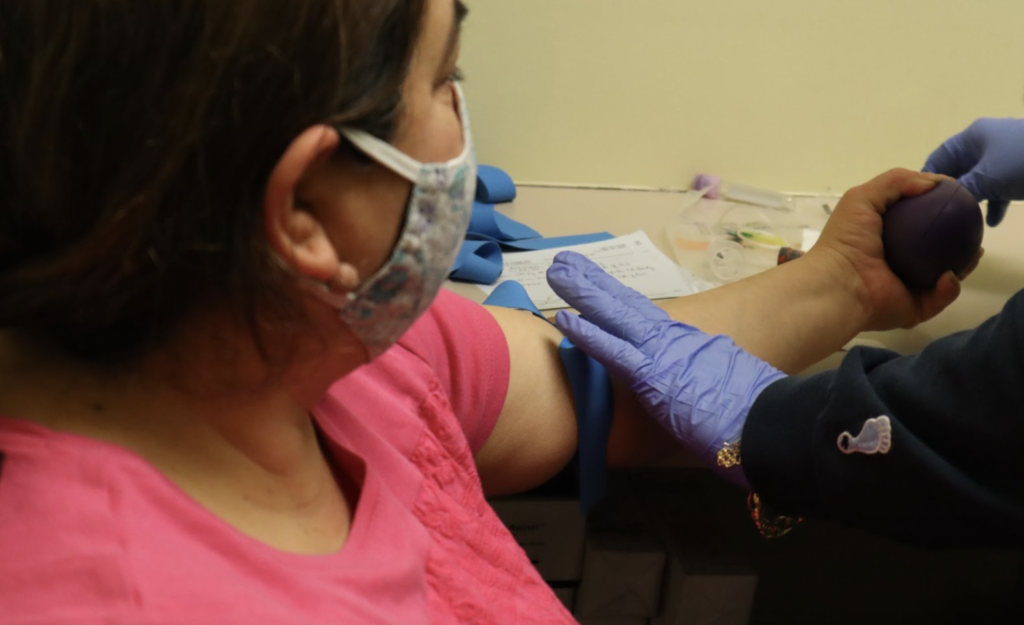 Sharisse Johnson, the Executive Director of Camino Health Center, oversees all of these different service areas. She believes each one plays an important role because each side of health closely affects the others. "It's really important that all of these things work together to heal the whole person," she says. Johnson believes Camino Clinic and Camino Vida are the two departments most closely related as Camino Vida addresses the chronic diseases that are often found during the initial visit to the clinic. Once a health concern is discovered, they get to work helping the person involved while tying in nutrition, fitness, and any other health needs. Behavioral Health is a crucial element to healing and is often the main reason people succumb to illnesses in the first place. "You would go to the doctor if you had a cold so why wouldn't you go to the doctor to help you with your well-being," says Johnson. One service is not more significant than the other as each person that comes in has unique problems that may stem from nutritional or mental health. "I would hate to put anybody in a box," Johnson says, "Everybody is supposed to be different."
For anyone trying to become a healthier individual knowing how each area of health affects the other is pivotal. At Camino Health Center, we promote a holistic approach which is why these four areas are tied together. One area can lean heavily on another which is why it is important to receive assistance in all of them. This is why Camino Health Center is such a valuable resource and lives out its mission of equipping others to live healthy lives everyday.