The holiday season is upon us, which means it's time to start thinking about how you can spread kindness and positivity throughout your community. Lucky for you, Giving Tuesday is right around the corner. Giving Tuesday falls on the first Tuesday after Thanksgiving. It is the global day of giving aimed at capturing the true spirit of what the holiday season is all about. Throughout this blog, we will explore more about Giving Tuesday, the benefits of donating, and ways for you to get involved in our fundraising campaign here at Camino.
What is Giving Tuesday?
Giving Tuesday was officially established in 2012. It is the day of giving and the perfect way for people all over the world to spread generosity and kindness. Through donations, acts of kindness, or volunteering, there are plenty of ways to get involved. For example, many nonprofits or charities host fundraising campaigns for their specific cause. Here at Camino, our Giving Tuesday Fundraiser Campaign is all about buying Christmas gifts for the underpriveldeged children in our community, but we'll get to that later.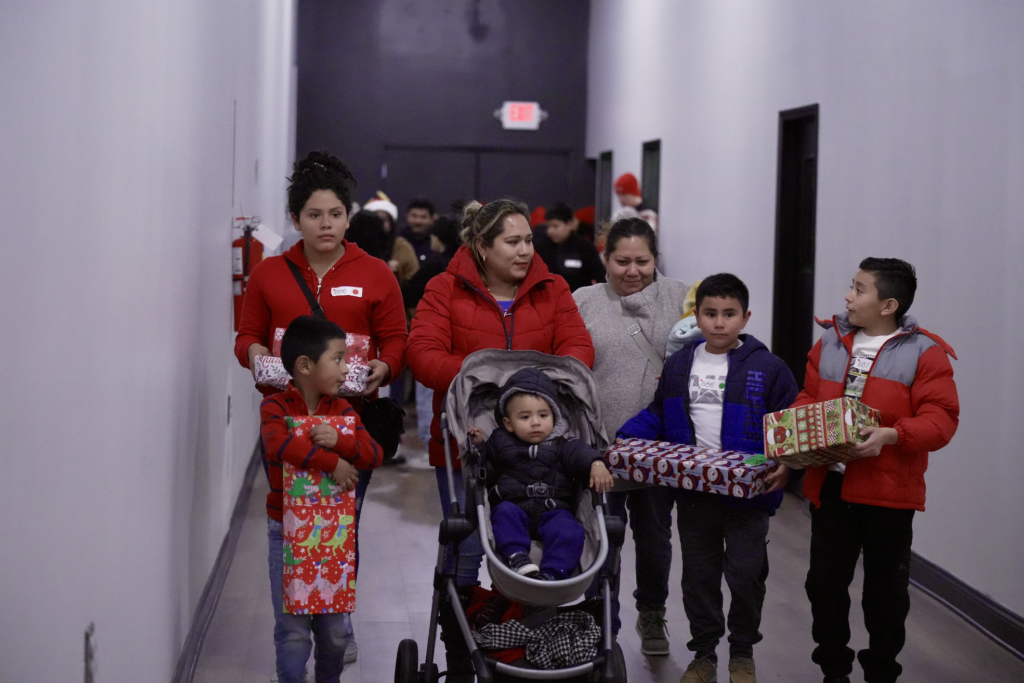 At its core, Giving Tuesday highlights the power of giving. It serves as a reminder that we can all contribute to making the world a better place by donating to a charitable cause, supporting local nonprofits, or engaging in acts of kindness.
The Benefits of Donating on Giving Tuesday
Of course, one of the major benefits of Giving Tuesday is the opportunity to maximize your impact. Many organizations and individuals have specific causes they support and can often find a way to contribute to that cause on this day. However, another great benefit are the tax-deductible charitable donations. In other words, Giving Tuesday offers financial benefits as well. If you are interested in learning more about tax-deductible charitable donations, check out this blog by NerdWallet. The act of giving can bring a sense of joy or fulfillment to both the giver and the recipient. It creates a ripple effect of positive impacts that can inspire others to give as well.
How Can You Contribute to Camino's Giving Tuesday Campaign?
Earlier in this blog, we briefly mentioned our own Giving Tuesday Fundraiser Campaign. At Camino, we believe that every child deserves a gift on Christmas, but we recognize that not every parent has the means to afford one.
Our Giving Tuesday Campaign is dedicated to changing that. We aim to raise funds and gather toys for our annual event, Christmas with Camino. This celebration is our way of ensuring that the underprivileged children in our community experience the joy of the holiday season—a moment made possible by the generosity of individuals like you.
We kindly invite you to be a part of our Giving Tuesday Fundraiser Campaign. Your support for Christmas with Camino can take two meaningful forms: direct financial contributions through our donations page or the selection of a specific toy from our Amazon Wish List.
By giving to us, you are not only providing a gift for a child but also a sense of hope during the Christmas season. Every act of kindness, every contribution, helps us spread kindness and positivity throughout our community. Let's unite on this special day and embrace the power of giving.