Descargo de responsabilidad: este blog no está disponible en español
Since 2015, Camino Community Services Manager, Ron Clark has taught the WRAP (Wellness Recovery Action Plan) training class. These classes teach participants important mental health recovery concepts and skills to apply to their everyday lives. These lessons also show individuals how to help those who can't make decisions for themselves.
This week Ron had a special someone teaching alongside him for the first time, his wife, Dorothy. Her lifelong passion for education led her to the WRAP training program. "I'm always in learning mode, which is why I originally took the first WRAP class to learn and also support my husband. Then from there it just kept getting bigger and bigger," Dorothy says.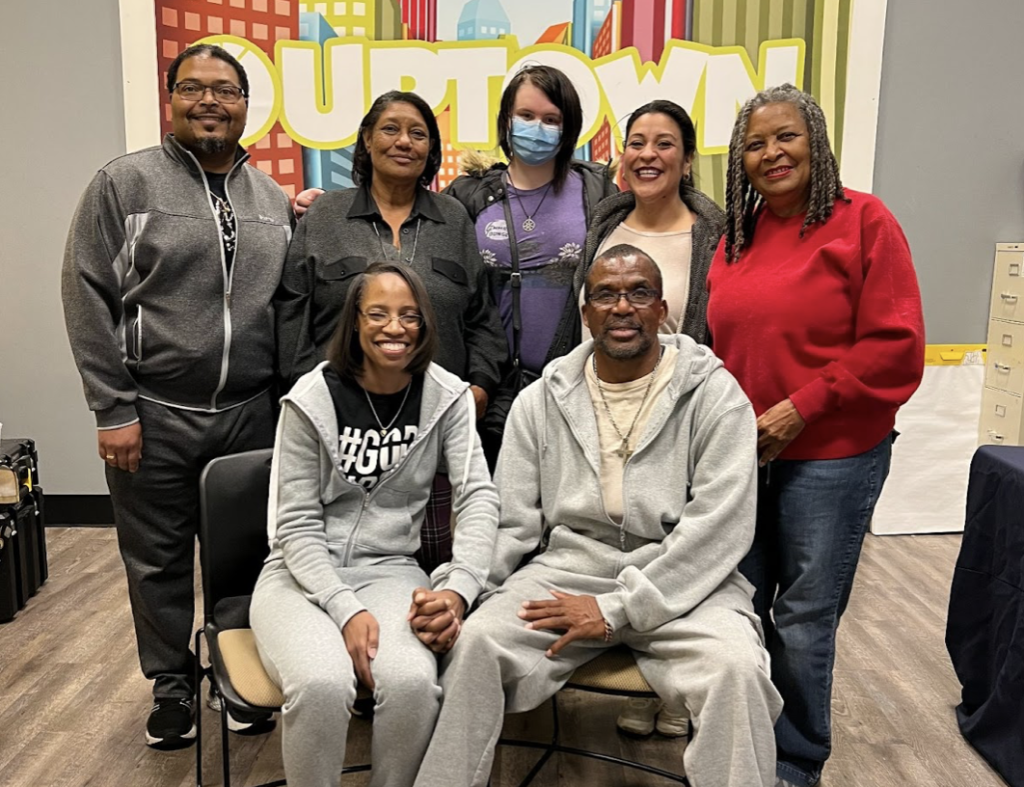 Back in July, Ron and Dorothy traveled to Philadelphia in order for Ron to attend a WRAP recertification seminar. While in the city of brotherly love, a chance encounter with one of the WRAP training leaders gave Dorothy and Ron the idea of teaching this course together.
"On the last day of the seminar, the CEO of the Copeland Center (who owns all the WRAP training material), sat down beside me and we started talking," Dorothy said. "He asked me what I thought about the interactions between the students and the instructor and I just broke it down for him. He then asked me 'why aren't you and Ron teaching this class where you live?' And that's really where the whole idea began."
Dorothy took another WRAP training class in November on Camino's campus called "Train the Trainer", which gave her the certification she needed to teach the WRAP program.
Ron and Dorothy are the only married couple on the East Coast certified to teach the Wellness Action Recovery Plan and one of only two couples in the entire United States, according to the Copeland Center. "It's a fun experience with my spouse beside me as we roll out this incredible body of work," Ron says. "I know what Dorothy is capable of doing because I've seen her dedication when I observed her during the 16 hour facilitator training class which is an intense week."
Ron, who is in long term recovery from substance use disorder, puts the lessons he teaches his students in these classes into practice in his own life. "There's a lot of cases where we can rewrite our own ending by using this Wellness Recovery Action Plan. We can stop ourselves from breaking down and realize that we do have some say so in our own lives by using WRAP," Ron explains.
Ron and Dorothy are both going to be teaching more WRAP Training classes throughout the year. Camino Health Center will announce those sessions at a later date. To learn more about all the resources available to those struggling with their mental health, please visit www.caminohealthcenter.com/contigo.