Have you ever wondered how a nonprofit decides what services to provide to the community? At Camino, a bilingual nonprofit in the Charlotte area, they have a team of researchers seeking to hear from the community to guide this decision. Camino Research Institute (CRI) is the research arm of Camino. I recently spoke with Sarai Ordonez, Community Research Assistant at CRI, to learn about her team and how they uplift the Latino community in the Queen City and surrounding areas. During our conversation, we discussed what CRI is, the purpose of their research, and their goals, before diving into their two most recently published studies: The Impact of COVID-19 on Latino Communities and The Latino Community Strengths and Needs Assessment in Mecklenburg County. Here is what she had to say:
What is Camino Research Institute?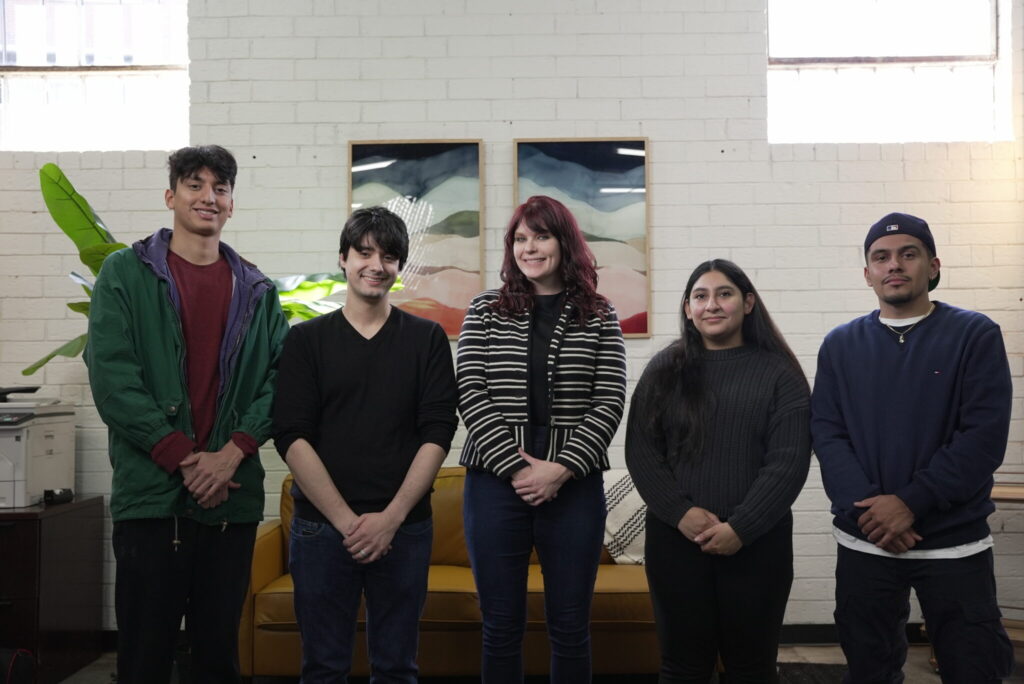 "CRI is made up of four full-time employees, along with a handful of community volunteers and interns, mostly from UNC Charlotte. Internally, we help set evaluation outcomes for all programs across Camino, including Camino Health Center, Arriba, Camino University, andCamino Church, to measure each area's impact, identify improvements for existing services, and identify the potential for new programs. We do this by listening to our local community and patients through the systematic collection of data. Externally, we focus on filling the gap in data on Latinos living in the Mecklenburg County region and throughout the state. We use Community Based Participatory Research (CBPR) approaches to inform every study we conduct. CBPR is a research approach that involves community members as equal partners through all aspects of the research project."
What is the purpose of the research at CRI, and what methods does the team utilize?
"We conduct research with the community rather than on the community, allowing them to have shared ownership and decision-making responsibilities. CBPR leverages the strengths of all partners to create a research project that reflects the priorities of the local community.We utilize the CBPR framework to conduct both quantitative and qualitative research because it includes the local community in the research process, resulting in culturally representative results. We prioritize listening to Latino community members directly because we believe they are the experts in their communities. The community tells us what's going on and what they need, and it is our job to listen to them. We also prioritize giving our research findings back to the community because doing so empowers them to come up with creative solutions to solve their own problems. At CRI, we build upon the strengths to address problems or unmet needs. We believe it is important to show the wonderful attributes of the Latino community because there are a ton!"
What drives CRI to conduct their research?
"Something that drives us is a lack of data on Latino communities across North Carolina. Existing community research is not always specific to Latinos and may not be conducted in culturally competent ways. The one-size-fits-all approach is not sufficient to obtain culturally representative data because of the unique cultural norms, experiences, and barriers experienced by each community. County health departments are required to do regular health assessments, but Latinos often make up a small proportion of the sample. Also, the sample may not include all subgroups of the population like immigrants, including undocumented immigrants, often due to issues of mistrust. We leverage the trust Camino has been building with Latino communities for over 20 years to ensure we reach all aspects of the Latino population."
What is it that CRI hopes to accomplish by conducting/publishing their studies?
"Our research is action-based, meaning we use the information we collect to inform programs, policies, and services that better serve Latino communities so they can achieve the highest quality of life possible. To do that, we need updated data to inform the work of Camino and other organizations that serve Latinos. At the local level, the most recent study on Latino communities in Mecklenburg County was conducted in 2006 by the UNCC Urban Institute. At the statewide level, the last Latino specific study was conducted in 2003 by the Institute of Medicine in partnership with El Pueblo. Though these reports obtained valuable information, we need updated data as NC Latino communities continue to grow. We are working to fill this gap in data through the NC Latino Community Strength and Needs Assessment."
Can you provide an overview of the CRI study on the Impact of COVID-19 on Latino Communities? 
"In the beginning of the pandemic, we witnessed firsthand the detrimental impact on the communities we serve. We conducted the COVID-19 study to provide an opportunity for those we serve to tell us directly how they and their families were being impacted by the pandemic, so Camino could take appropriate action and provide the services needed most. This study was conducted in two phases. The first phase consisted of distributing a bilingual survey in February 2021 about the impact of COVID (emotionally, physically, and financially), perceptions of the vaccine, perceived barriers to getting the vaccine, and demographic information. During this phase, our team collected 422 responses with the help of local community leaders and churches. The second phase consisted of 80 semi-structured interviews at COVID vaccine events from March – April 2021. Again, our goal was to hear directly from Latinos about the pandemic's impact. One of our primary findings was that there was a large economic impact, with 65% of respondents reporting difficulty getting food and 73% reporting difficulty paying for medical appointments. With that information, Camino decided to extend the food pantry hours to meet that need. We were also able to use this data to receive funding that allowed us to provide additional scholarships to our clinic patients who could not afford their appointments."
Can you provide an overview of the Latino Community Strengths and Needs Assessment in Mecklenburg County?
"As mentioned before, we believe Latinos are the experts in their communities. We are currently conducting a multiphased, statewide study and have completed a pilot in Mecklenburg County. The first phase consists of an anonymous electronic survey with questions related to healthcare, mental health, social support, financials, children, and demographics. From September 2021 through May 2022, we collected 458 responses from Latinos in Mecklenburg County. During the second phase, we conducted four focus groups throughout Mecklenburg County between July and August of 2022 with 36 Latino immigrants. In Mecklenburg County, 52% of respondents reported entrepreneurship as the biggest community strength, with bilingualism as a close second at 49%. The top needed services reported were dental and vision care, with 73% of respondents reporting they do not receive regular dental care and 60.9% reporting they do not receive regular vision care. To share our findings with the community, we created a comprehensive report, a one-pager summary, and a Spanish video featuring community members. It is important to note that this study is still ongoing across North Carolina."
What's next for CRI?
"Our Latino Community Strengths and Needs Assessment is ongoing throughout the state and will continue for a few years until we reach our goal of 5,000 Latino responses. We are still accepting responses, and we encourage you to participate by taking and sharing the survey. Our goal is to complete the survey data collection in Western North Carolina by January 2023 and create a comprehensive regional report by March 2023. Ultimately, we want to create reports for each region across North Carolina, resulting in a statewide report that is culturally representative of Latinos in the state. These reports will be widely accessible online, and we hope people in positions of power use this data to better serve NC Latino communities."