Can you believe that Charlotte's best thrift store in 2022 started in the back of a leaky church closet? Today marks the third anniversary since the rebranding of The WearHouse, which was originally known as Camino Thrift. As we celebrate, we want to take a moment to look back at how we began, how we've grown, and our impact on the community.
What We Were:
In 2005, the idea of owning a thrift shop was born and our mission was clear—to support individuals and families in crisis. We knew what we wanted to accomplish, but we couldn't operate consistently. In the early days, while we were still known as Camino Thrift, we sold $5 grocery bags to our customers to fill with anything they wanted. After seven years, we finally found our own space on Camino's campus in Charlotte's University Area.
However, we still weren't reaching our full potential. Relying heavily on volunteers, we didn't have consistent hours, so it was difficult for customers to find the right time to stop by. Camino knew that we needed someone responsible to run the store full-time. In 2017, Rusty Price, Founder and CEO of Camino, appointed Jill Price as our store manager, and the rest was history.
How We've Grown:
During her first week as manager, Jill earned $1,700 in sales—17% of the previous year. In 2020, Camino Thrift officially became The WearHouse, and we finally moved into the location we are at now. As our earnings grew, we started supporting other programs at Camino, including the health center, food pantry, upward mobility program, and more.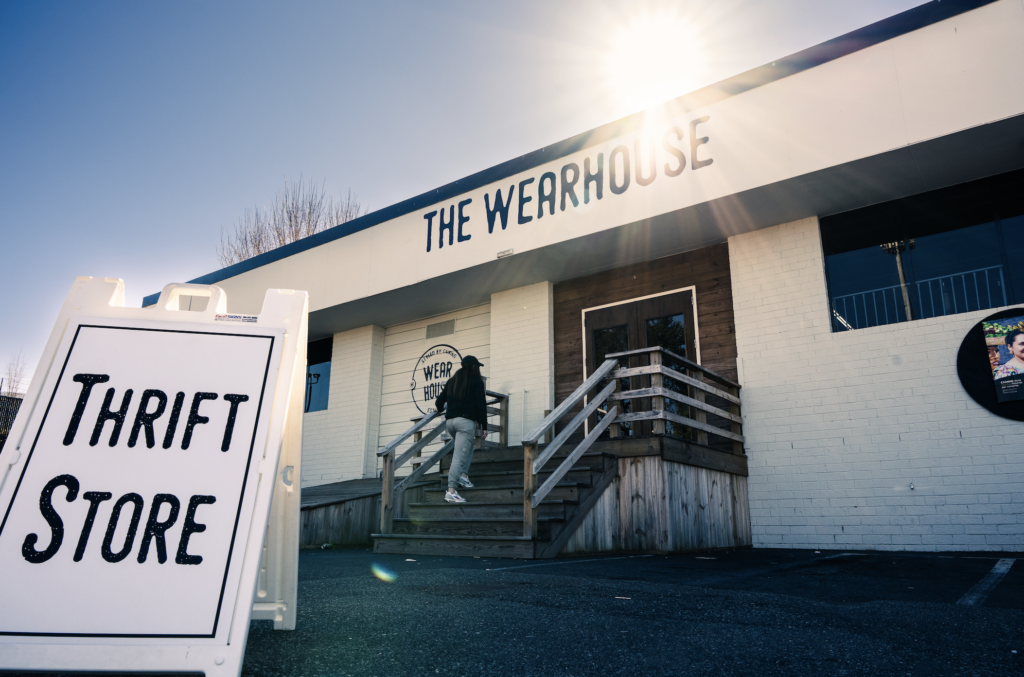 Today, we continue to help families in crisis by offering them free clothing and home goods. In 2022 alone, we supported 431 families. As we continue to grow, the amount of hope we provide to our community members also grows.
Conclusion:
From our earliest days in 2005 to now, we owe our success to our donors, customers, and partners. Thanks to their support, our doors can stay open, allowing us to further our mission every day. To those who haven't been, come check out our amazing items, from clothes to furniture. We are located at 127 Stetson Dr, Charlotte, NC 28262. Our hours are Monday-Friday from 9 a.m.-6 p.m., 10 a.m.-5 p.m. on Saturdays, and closed on Sundays. Let's keep spreading hope in our community together. Thank you for a great three years!