What is an internship? We hear the word so often, but how does this system work?
In the following article, I will break down the answer to this question and explain the motivation behind starting an internship program. Before we jump in, I want to introduce the organization that I am interning with and my personal experience.
Camino Interns: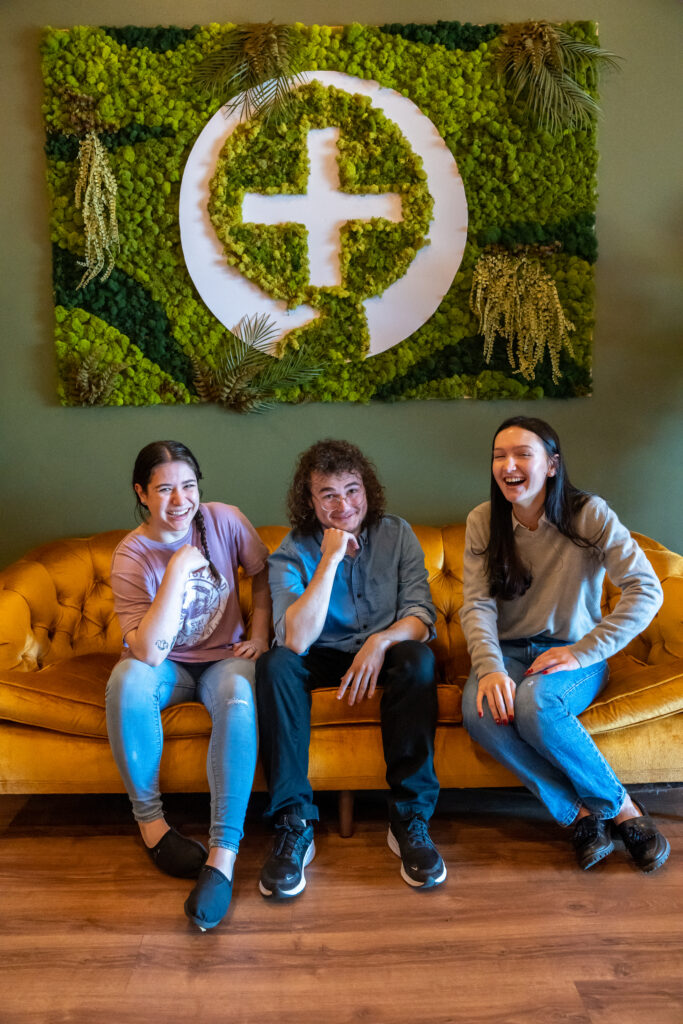 Camino is a bilingual and multicultural non-profit that primarily serves the Latino community in Charlotte. They also offer internship opportunities to students attending UNCC and other local universities.
As a content-writing intern at Camino, I have found a group of professionals who are excited to help me grow as a student and professional. As students, we're trying to be more rounded individuals, but we're also trying to secure our futures. Throughout my internship, I have found myself more capable, more prepared, and embraced by the professional world. The internship experience is what prepares students for a job after graduation.
My experience was possible because Camino proudly offers internship programs across their various departments. By hiring interns, Camino helps young professionals start their careers. In fact, a few of the current full-time employees started as interns, shadowing professionals in their desired fields.
"I completed a three-month public relations internship at Camino in the summer of 2022," said Jordan Lopez, Public Relations Specialist. "My supervisor helped me develop the skills I needed to excel in my desired field, and by the end of my internship, I was offered a full-time job."
Camino believes in giving back to the community, but the organization can only do this by creating a team of employees who have a shared passion for helping others. Through these internships, Camino can meet young professionals who share Camino's drive to equip people to live healthy, hopeful, and productive lives. At this point, you may still be wondering what an internship really is.
An Internship is…
An internship is a temporary position that is traditionally filled by a student or recent graduate. This position offers the experience and guidance needed to reach their full potential, which significantly bolsters a student's resume.
Interns typically take on a role in which they shadow and are supervised by a full-time employee. They get the chance to network, observe a business's culture, understand expectations, and practice skills needed for a specific field. By taking on tasks and projects, the intern not only progresses and learns but also makes productive contributions to the business. Interns are eager for the opportunity to put everything they've been studying into practice, and businesses can offer the perfect place to do this.
Internships can be as rewarding for businesses as they are for young people. In fact, 94.9% of employers say that internship programs are "very" or "extremely" important. This importance lies in the ways in which an intern affects a business. When a business hires an intern, it can scout or foster a future employee and receive extra help. Businesses may need someone to take on smaller responsibilities, which are often great tasks for beginners. This allows the business to delegate projects and focus on other responsibilities. In return, the intern has the opportunity to sharpen their professional skills. As the employer watches the intern complete a task, they can develop an understanding of the intern's strengths and weaknesses, which can be vital information for an employer.
Types of Internships:
There are many different forms of internships, and they are not one-size-fits-all. The type of internship often depends on the industry and the position the intern would fill. Internship types vary from virtual, paid/unpaid, fieldwork, and short-term. For many industries, internships can fulfill a variety of needs.
Some young people are willing to take on an unpaid internship, especially in a highly competitive field, because of the experience that a certain company offers. Businesses typically offer school credit, hands-on training, flexibility, or something that they can use to make the position stand out to students.
In the past, internships were often unpaid, as businesses traded specialized and hands-on training for pay. Today, unpaid internships are often misunderstood, but businesses that offer this type of position take a much more hands-on approach. In these cases, instead of payment, the intern receives the attention, guidance, and support that a paid internship may not offer. In an unpaid internship, there is more flexibility and less stringent expectations.
A paid internship often has much higher expectations, which can sometimes create the impression that the intern should act as a full-time employee, which can be too much pressure and responsibility for a student.
What to consider when offering an internship:
When a business decides to hire interns, it should consider the industry, the style of the internship, the position's requirements, and the business's budget. As stated before, interns were often unpaid, but as competition and skill sets changed over time, some businesses began offering payment or perks to incentivize applications. However, every internship must follow the laws and regulations that govern hiring interns.
How does the intern benefit?
Interns, regardless of the type of internship they are participating in, are excited young people who have studied hard and are ready to take on real responsibilities. The U.S. Department of Education believes that the internship experience provides a glimpse into a career field, but more importantly, the skills needed to do well in that field.
An internship is a fundamental aspect of a young person's career development. Employers value experience, and when they look to hire a full-time employee, they expect the applicant to have training in that field. Without an internship, a student may be overlooked in the hiring process or unprepared for the workforce. With an internship, a student is more likely to be successful in their job search, especially since 56.1% of internships result in full-time jobs. These opportunities prove to a business that the student is capable and ready to join the workforce.
How does the business benefit?
According to Mike Kappel of Entrepreneur Magazine, "When you hire an intern, they bring new ideas to the table. Many college students learn about things in school that could benefit your business. College interns are keeping up with modern trends, which can be a big plus."
The new ideas that interns offer are invaluable components to any business. An internship can also provide the chance to scout a future employee. An intern receives hands-on training from a full-time employee and gets to know the company. As mentioned earlier, over 50% of internships end with the employer offering the intern a full-time position, saving the business the time and money it would take to hire a new employee.
Take Away:
Even if you have never been an intern or hired one, the internship system is mutually beneficial and an important part of the local workforce.
Every industry can benefit from an internship, whether the goal is to scout talent or to have extra help. In return, every young person can benefit from hands-on experience in the workforce because experience increases their chances of finding a job in the future.
If you are a student looking for experience within the workforce, you should start searching for internships. If you are a business owner looking for extra help, you can start by developing an internship program.