Bubbles, grilled chicken, and a petting zoo, oh my! These were just a few of our favorite things that we featured at our second Takin' it to the Streets event. We served close to 270 people from the Kingswood neighborhood, handed out over 250 hot meals, and sent families home with an additional box of food. People left with smiles on their faces and love in their hearts. Our mobile clinic was present at the event, and we distributed COVID-19 vaccine shots to 11 people. Our mobile clinic is just one example of how we provide health care to anyone, regardless of race, background, or documentation status.
Camino Vida, our health-education program, was on hand providing delicious smoothies. The smoothies were given to all those willing to do a few jumping jacks, as part of our initiative to promote exercise as a part of a healthy lifestyle. Camino Vida works with our clinic to help people in the Latino community establish healthy habits and manage chronic diseases through specialized diet and exercise plans.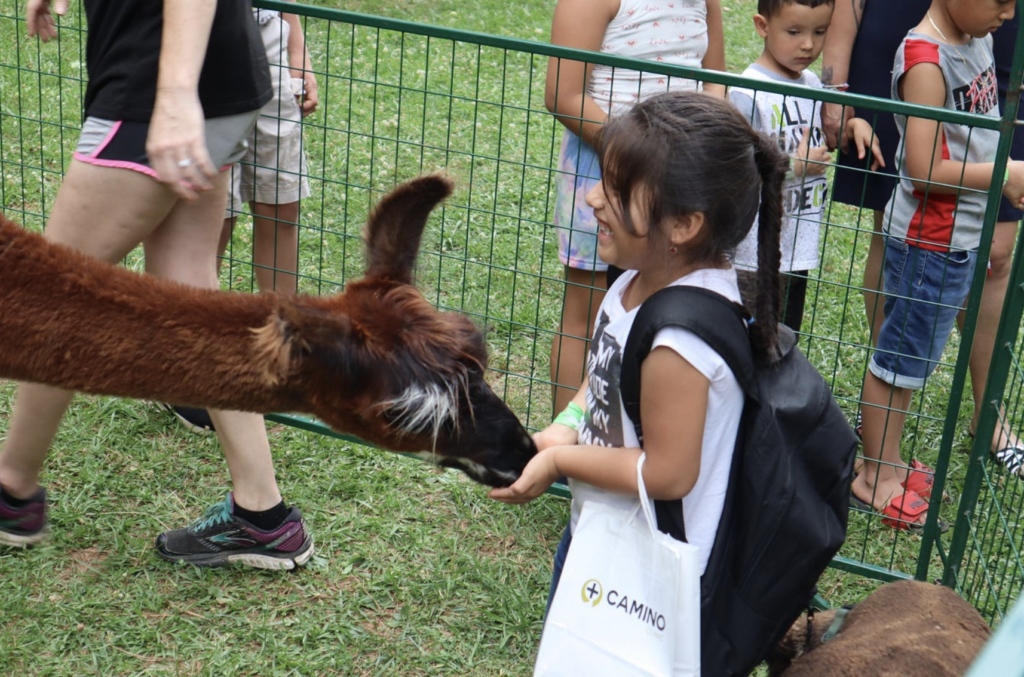 Camino Kids set up a tent where those in attendance could spin a wheel and pick out a piece of candy from a large bin. Camino Kids is our youth program within Camino Church that educates children from birth to 5th grade in a fun and engaging way about the Bible.
Last but not least….. We couldn't have put on this event without the help and dedication of our awesome volunteers. We had over fifty people helping with the setup of tents, grilling food, and running various booths. We will host another Takin' it to the Streets stop in July. We'll have more information on that in the coming weeks!