Descargo de responsabilidad: este blog no está disponible en español
In honor of Women's History Month, let us talk about the role of women in an underrepresented field, research. Throughout history, women have played significant roles in addressing some of the world's most urgent social justice issues, including poverty and access to health care.Florence Nightingale, a statistician, became the first female member of the Royal Statistical Society in 1858. Nightingale collected and presented data in ways that systematically changed nursing and health policy practice. The scientific world has credited her for using the power of data to reform health care in the 19th and 20th centuries and it is just one example of what women can do in this field.
Today, less than 30% of the world's researchers are women. A lack of access to educational opportunities for women throughout history can partially explain this. Women were not allowed to attend public universities until 1836. That was when Wesleyan College became the first women's college in the United States and worldwide. Between the founding of Wesleyan College through 1875, 50 women's colleges were established. The desire for women to participate in higher education was growing, but they struggled to obtain equal access to it. Many Ivy League schools refused to admit women into undergraduate programs until the 1960s. They preferred to rely on "sister schools," which would educate women on a separate campus, away from their male counterparts. From the founding of the U.S. through the 1970s, women have made up less than 15% of the professional workforce. Although 60% of college graduates today are women, they are disproportionately represented outside of Science, Technology, Engineering, and Mathematics (STEM) careers. Overall, college-educated women hold six of the 10 lowest-paying non-STEM college majors, mainly in social sciences and liberal arts.
Although women enroll in social sciences at the university level, these numbers decline rapidly at postgraduate levels of education, like doctorate degrees, which are necessary for a career in research. Women also continue to face challenges in achieving tenure and promotion. Consequently, qualified women researchers in senior positions are hard to find. The quality of research suffers when women's contributions are excluded from key decisions, including choice of research topic, methodology, and use of results. Women are also disproportionately impacted by many of the world's most pressing issues, yet often cannot contribute to study or explain them.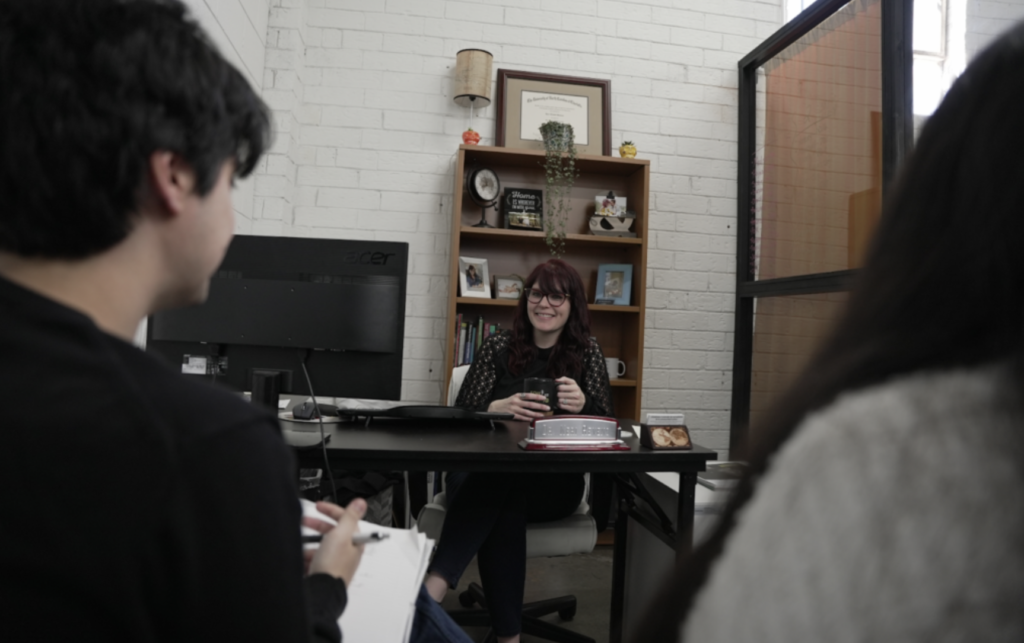 I am a female, first-generation college graduate. With the support of my loved ones, I completed a Master of Science in 2012 and then a doctorate in Public Health Sciences from UNC Charlotte in 2019. I am honored to serve as the Founder and Director of Camino Research Institute (CRI), a part of Camino Health Center. CRI was founded in 2021 to address the lack of updated, quality data on Latino families living in North Carolina. This data is collected through community-based participatory research approaches and is necessary to develop culturally appropriate services for Latino families. Although CRI is young, we had many accomplishments in our first year: We conducted the first study on the impact of the COVID-19 Pandemic on Latino communities in the Greater Charlotte region; obtained Camino's first research grants; submitted our first manuscript for publication in an academic journal; presented our work at local, regional, and national conferences; and launched the first-ever comprehensive, statewide Strength and Needs Assessment of Latinos in NC. This project is ongoing, and we have collected over 500 responses. This data will be instrumental in providing opportunities for Latinos to live optimal lives for many years to come.
Women hold great value in the field of research, providing crucial perspectives that can be used to develop innovative solutions to community issues. We need to create more space and opportunities for women to be in leadership roles, elevating female voices. Women in leadership are well-positioned to ignite transformation while empowering the next generation of female leaders to do the same. "Here's to strong women. May we know them. May we be them. May we raise them," – Unknown.